Brian Towriss answered his phone on a sunny, mid-August day doing the same thing he's done for the last 34 years.
This time, the former head coach of the University of Saskatchewan Huskies was across the country, working as a guest coach with the Guelph Gryphons on the first day of the team's training camp. He was invited by his good friend and Gryphons' assistant head coach, Gary Jeffries.
"That's the thing that I knew I would kind of miss the most," Towriss said. It had been almost eight months since he'd abruptly stepped down from the Huskies, giving way to a new era of change across the board in the school's athletics department.
With a national-record 196 wins between 1984 and 2016 that included three Vanier Cups and 11 Hardy Cup championships, Towriss' induction into the Canadian Football Hall of Fame as a builder was a no-brainer. He built the Huskies program into a U-Sports powerhouse, but took just as much pride in building up the generations of players that rolled through his program.
RELATED:
» Call to the Hall: Hall of Fame reveals Class of 2017
» Images: Hall of Fame Class of 2017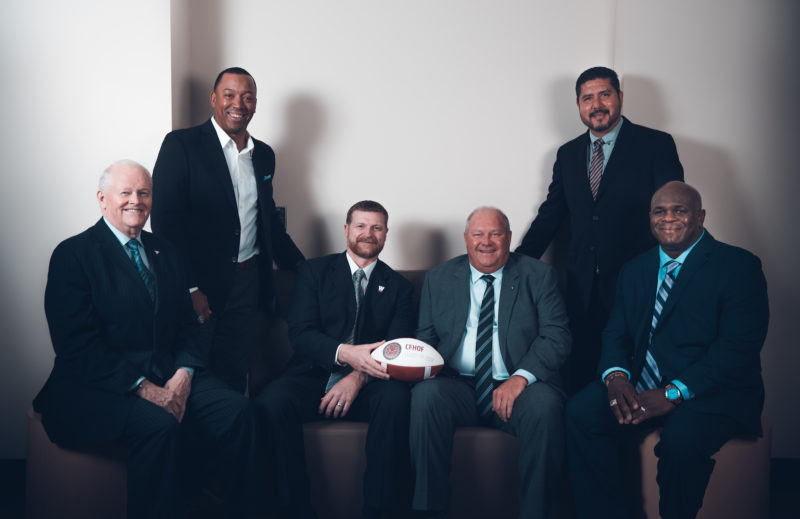 "It's kind of one of the most rewarding (things), because you get a lot of these kids coming in as 18-year olds with somewhat big dreams. Some of them are lacking direction, some of them have it all figured out," he said, "but it's so much fun to watch them develop, help them develop and mature.
"It's one of the things that Gary said here today: You're concerned about the kids as football players, but as concerned or more concerned about them as a person. You want them to develop as a person. That's our role."
That attachment to developing players and people is what kept Towriss in the university ranks for his entire career. Professional opportunities presented themselves to Towriss over the years, but the appeal of watching his players grow through a five-year cycle was endless for him.
"We're not pros. The pros, to me was all about being results-oriented. Results were important with us but results and development were just as important," he said.
Towriss' time with the Huskies began when he suited up as a defensive lineman for coach Val Schneider from 1974 to 1977. He then joined Schneider's coaching staff in 1980 and assumed head coaching duties in 1984. He got the Huskies into the playoffs for the first time under his watch in 1988 and the team only missed the postseason four times after that.
"I kind of knew I was going to coach something, whether it was football or hockey, or whatever. I didn't know if it would be anything more than coaching my kids," he said.
"But I had so many good experiences and worked with so many good people that I kind of always wanted to stay involved. Did I ever think that I would coach for 36 years full-time and get paid to do it? That wasn't ever a career ambition, I just sort of fell into it.
"I just enjoyed it and was encouraged to stay on when we got some results and had some success."
Behind the championships and the playoff appearances, Towriss said, were quality players and a dedicated staff of volunteer assistant coaches.
"We're not pros. The pros, to me was all about being results-oriented. Results were important with us but results and development were just as important."

Brian Towriss
"I was so fortunate, really. We had so many long-term volunteers. I think off the top of my head we had four coaches that were there 30 years, or close to it. Some may have been a player for four or five years, then coached for 25," he said.
"We had some very loyal, dedicated, talented coaches that cared and they believed in the program and they believed in the kids. We certainly had everyone pulling in the same direction for a long time and that was nice.
"We're all still very good friends, which I think says something. If we can get along for 35 years, 30 years and still be friends that's still kind of remarkable."
Towriss admitted that his time with the Huskies ended a year or two earlier than he would have liked, but he's embracing the change that's in front of him. He'll guest-coach, travel and watch football in the U.S. this fall. There's a rare week in the Okanagan on the horizon. And if by Christmas the fire to coach burns as strong as it does for him right now, he might return to the sidelines in some capacity as a hall of famer.
"It was a pretty amazing career. It was a tremendous amount of hours and commitment and those types of things, but it never seemed like work; you'd have done it anyways, that kind of thing," Towriss said.
"It was overwhelmingly a high percentage of enjoyment versus actual drudgery and work. That was love of the game and love of the people you're around."