Henry Burris was a no-brainer as a first ballot Hall of Famer. With three Grey Cup titles, two Grey Cup MVP awards, and a pair of Most Outstanding Player nods, Burris was always getting into the Canadian Football Hall of Fame on his first try. But if you saw Burris's reaction to the news online, it's clear the honour was anything but a foregone conclusion for him.
In a very well done video package, fellow honoured member Damon Allen helped welcome Burris to the CFHOF. Having a legend like Allen be part of such a special moment was the first of many personal Hall of Fame connections for Burris.
"It's funny how careers go full circle," Burris told me last week. "Hearing from Damon, and especially in that video, he was the first guy to welcome me here into the Canadian Football League. To have Damon call me when I first made my journey to the CFL and started my first year with Calgary. It's something how he welcomed me into this league and now to welcome me into the Canadian Football Hall of Fame.
---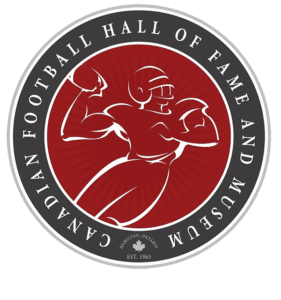 MORE ON THE 2020 HOF INDUCTION CLASS 
» Canadian Football Hall of Fame unveils its 2020 induction class
» Surprised Hank: Burris gets unique call to the Hall
» The Waggle, Ep.219: Henry and the Hall Call
» Who is in the Canadian Football Hall of Fame?
"Life can be strange at some times. We both took the same journey: coming to Canada, coming to Alberta, making Canada our homes and now look at where we've both ended up. Being able to make our true name for ourselves, and that's because of the great country of Canada and the Canadian Football League."
Much like Allen's, Burris's career is synonymous with longevity. In fact, Burris had his best statistical passing season in 2015, his second last in the CFL. Then, one year later at the age of 41, Burris went out on top. He turned back the clock and led Ottawa to a thrilling 39-33 win over Calgary in the 104th Grey Cup.
The link to Allen is just the first of many connections for Burris that link him to this honour, though. Burris joins John Hufnagel, Fred Childress, Greg Vavra, Clyde Brock, and Larry Uteck in the class of 2020 and has significant ties with more than one of his classmates.
Hufnagel played a part in bringing Burris to the CFL during the former's first stint with the Stampeders. Then, a decade later, the two would reunite for a Grey Cup title in 2008, which just happened to be Burris's first as a starter. That's why it's extra special for Burris to enter the Hall of Fame alongside Hufnagel.
"(Hufnagel) definitely helped take my game from the level I was at in 2007 up to that point to the very next level: to expect nothing but excellence. Just the fire and the passion that Huf always brought was something that definitely motivated me. And who can ever get over that pregame speech?
"The best pregame speech that I've ever heard in my entire life. To motivate somebody to go out there and win a game when you're definitely in somebody else's family room and you have to out there and take a Grey Cup away from them and then go home. That's exactly what we did, like some barnstormers with cowboy hats on. We brought it back to Calgary."
Burris is referencing Hufnagel's famous "we've got them right where we want them" speech prior to Calgary's 22-14 win over the Alouettes in the 96th Grey Cup. Playing at Olympic Stadium in Montreal, the Stampeders had the odds stacked against them, which was the motivation behind Hufnagel's rallying cry. It was a legendary speech…and Burris barely heard any of it.
"I was in the bathroom throwing up," Burris revealed. "I had eaten too much, I was pumped up before that game, and I had to go get rid of the food in my belly. I was actually throwing up in the bathroom when Huf gave the speech and I heard him start off saying what he said, but then I had to scramble quickly and make things happen in the washroom. While I'm upchucking whatever I had eaten…all of a sudden I heard the guys go absolutely crazy in the locker room.
"I know when our guys were pumped up for that moment before games like that, you knew it was going to be something special as far as the performance on the field. I knew Huf had delivered a golden nugget. But did I know it was that? No, not at the moment, because I was ready to play but I was too amped up and couldn't hold in the food that I had."
Upon joining Calgary in 1997, Burris was introduced to six-time All-Star offensive lineman Fred Childress. The two were teammates for three seasons with the Stampeders before joining up again in 2004 as members of the Saskatchewan Roughriders.
"One of the more intimidating forces ever in the Canadian Football League," Burris said when reflecting on Childress's career. "He was not only a giant on the field, but also a gentle giant off the field, a guy that I'm proud to always call a friend and a teammate. You know I love my o-linemen and Chill was probably one of the best leaders and guiders and dominant forces that I've ever played with."
Getting elected to the CFHOF would have been a thrill regardless for Burris. But to get the news from Damon Allen and to go in alongside Hufnagel and Childress has clearly made it that much more special.
---
QUICK HITS
As we continue to wait with fingers crossed for good news about a 2020 season, I've been thinking: CFL coaches are going to be ridiculously prepared if it ends up happening. I've talked to a few position coaches and coordinators around the league who have been neck-deep in film for months and months. If you give a football coach the type of additional free time they've gotten recently, they're going to use it. I can't wait to see how it manifests itself on the field.
And don't forget we've got another window of voting for the CFL All-Decade Team presented by LeoVegas opening this week. You can already vote on receivers, defensive backs, running backs, and linebackers right now. Starting tomorrow, the window opens up for offensive and defensive linemen. Do your research and we'll do some more comparing ballots next week.